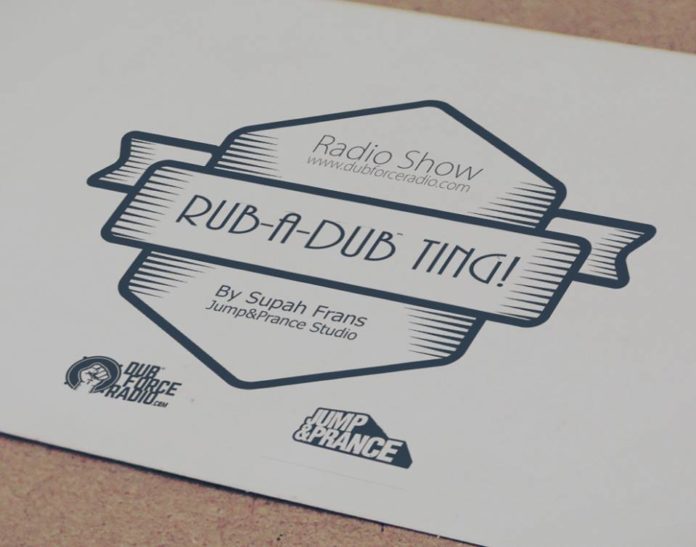 Bienvenidos al Rub-a-dub Ting #12 con Supah frans desde Jump & Prance Studio. Un radioshow que puedes escuchar en directo cada dos lunes de 20h a 21h (UK Time) en Dub Force Radio, the station for soundsystem culture.
En este show nº12 empezaré con una selección de big tunes en vinilo como «Soon Forward» de Gregory Isaacs, «Agony» de Pinchers, «Sensi Addict» de Horace Ferguson, «Boxing» de Cornell Campbell, «Jump and Pawn» de Clint Eastwood…
En la segunda parte escucharemos algunas nuevas canciones frescas, como el nuevo trabajo Bryan Art «Knowledge is the power», Krakowski & Kasia Malenda «Scream for your rights» o «Last Tune» por Dreadsquad y Blackout Ja (Superfly Records).
También estoy orgulloso de presentar una nueva producción propia. El Singjay ruso Tenor Youthman a la voz y un servidor, Supah Frans a la versión. «Dub Ambassador version». Nuh miss it!!
Escucha el resto de programas en:
https://www.mixcloud.com/rubadubting/
---