Hoy se cumplen 25 años del fallecimiento de Deborahe Glasgow, quien nos dejó a la edad de 29 años.

Por esa razón, vamos a repasar la trayectoria de una de las cantantes más reconocidas del Lovers Rock en Reino Unido.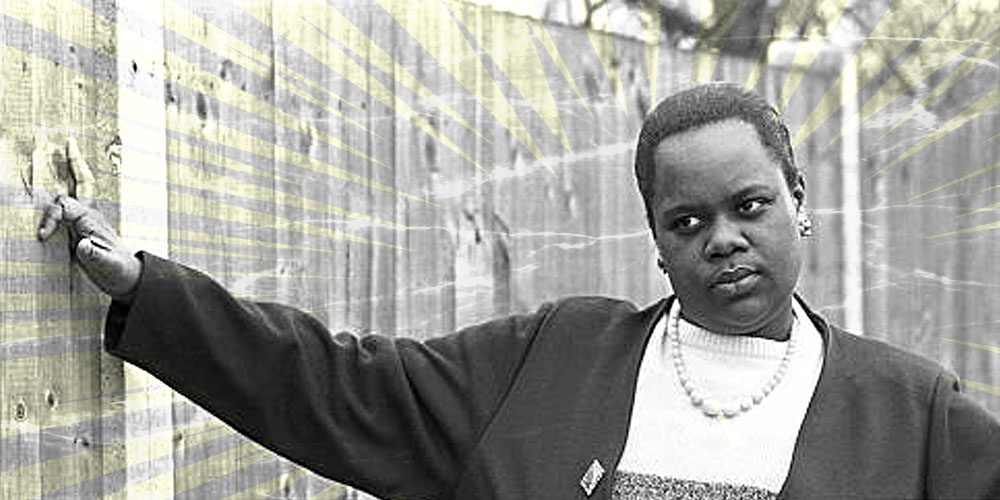 La reina del Lovers Rock
Deborahe Glasgow nació en Londres el 19 de enero de 1965. De padres de Guyana, fue una de las cantantes más famosas del Lovers Rock en UK desde finales de los 70 hasta principios de los 90. En realidad, Deborahe sólo pudo lanzar un álbum en su carrera, Deborahe Glasgow (Greensleeves 1989), pero el reconocimiento le llegó siendo muy jovencita ya que comenzó a lanzar singles desde su adolescencia.
Su primera grabación profesional fue «Fallin' in Love» para el sello Ariwa del productor Mad Professor, un tema que publicó bajo el nombre de Debbie G. Tras ese primer tema, Deborahe acumuló a muchos seguidores entre los asiduos al circuito de sound systems londinenses. Esto le llevó a firmar un contrato con Bubblers, una filial de Greensleeves Records. A través de ese sello aparecieron una serie de singles muy populares en la época, como por ejemplo «Don't Stay Away», «When Somebody Loves You Back» o «Knight in Shining Armour».
Un sólo álbum
Como decíamos anteriormente, en 1989 sacó su único álbum homónimo, donde colaboró con ilustres jamaicanos como Augustus «Gussie» Clarke o Steely & Cleevie. Este registro discográfico la convirtió en una leyenda. De hecho, para muchas personas es considerado como el mejor disco de Lovers Rock de la historia.
En dicho álbum, aparecía el que probablemente sea el tema más conocido de Deborahe, su colaboración con Shabba Ranks. Esta canción fue lanzada inicialmente como «Champion Lover», pero fue renombrada por Shabba como «Mr. Loverman» en su álbum Rappin' With the Ladies, donde también se podía encontrar otro feat con Deborahe llamado «Don't Test Me». Después de la muerte de Glasgow, Shabba volvió a grabar el «Champion Lover» con Chevelle Franklin como cantante principal. Esta versión se convirtió en un éxito mundial.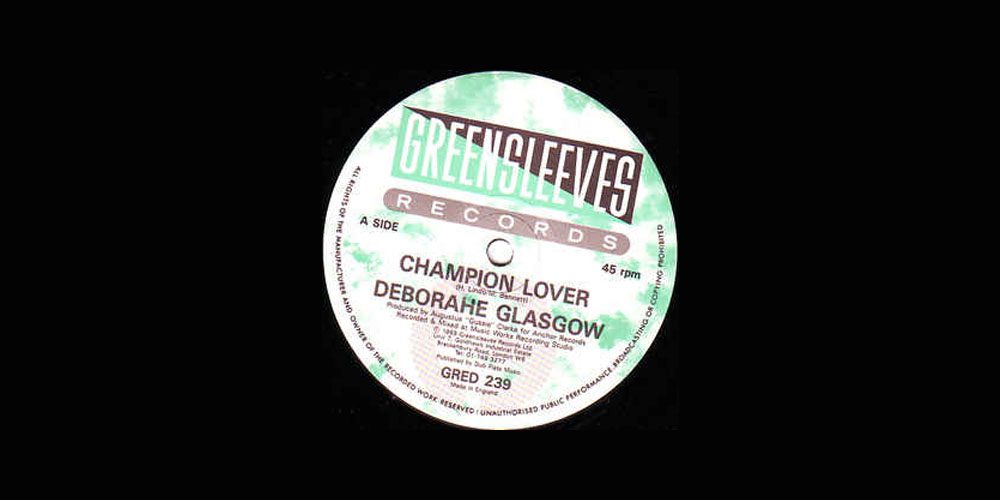 Sus últimos años
Sin embargo, a principios de la década de los 90, su carrera discográfica sufrió un fuerte descenso. En su lugar, optó por dedicar más tiempo a las necesidades de su joven familia, más concretamente las de sus 5 hijos.
Por esa época, a Glasgow se le diagnosticó un cáncer linfático y, precisamente, las complicaciones de esta enfermedad fueron las que finalmente se cobraron su vida. Deborahe Glasgow murió en Wandsworth, al sur de Londres, el 25 de enero de 1994 de una hemorragia cerebral a la edad de veintinueve años.