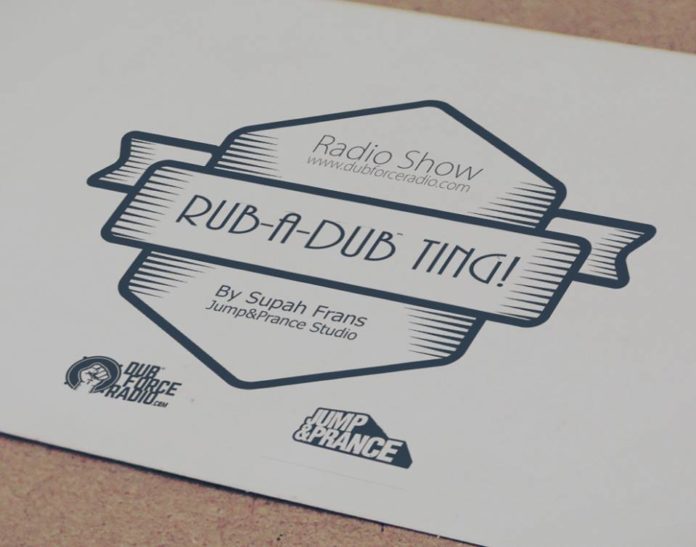 Bienvenidos al Rub-a-dub Ting #10 con Supah frans desde Jump & Prance Studio. Un radioshow que puedes escuchar en directo cada dos lunes de 20h a 21h (UK Time) en Dub Force Radio, the station for soundsystem culture.
Primero de todo feliz año nuevo a toda la Rub-a-dub Ting family. Hoy empezamos con una selección muy especial en vinilo de riddims como Worries in the Dance o Taxi con artistas como Lady Ann, Sister Nancy, Michael Palmer, Shelly Thunder, Midnight Rockers, Pat Kelly…
También podrás escuchar muchos nuevos big tunes como Words de Fuaka, miembro de la familia de Dub Club Mallorca, producida por Chalart 58. Escucharemos a Subactive feat Jah Screechy y el temazo Nah vote Fi Dem (Superfly label – Dreadquad). Además, escucharemos el nuevo trabajo de Pure Niceness Records y Irion Dubz feat Lasai, Tenor Youthman & Peppery.
En este primer Rub-a-dub Ting del 2016 escucharemos mi segundo Free Download Riddim, When I fall In Love 2015, y para terminar la selección Strictly Dub Records con Stikki Tantafari, Sister Sherin & Rebelsteppa.
Escucha el resto de programas en:
https://www.mixcloud.com/rubadubting/
---