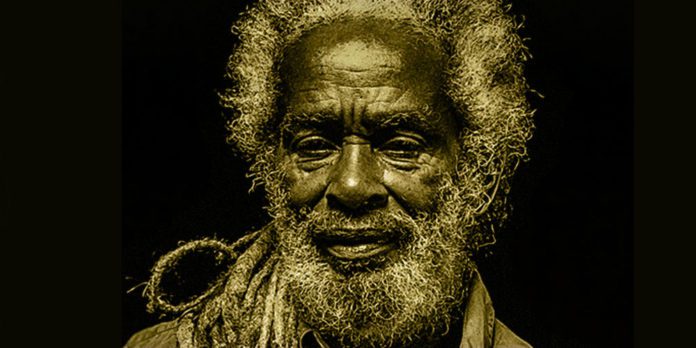 A continuación os ofrecemos el Top 5 con los videoclips más valorados del mes de diciembre. Es decir, el último repaso del pasado 2019.

Asimismo, como sabéis, también podéis disfrutar de muchos más audiovisuales desde este mismo link.
1. Roots Radics feat Max Romeo - The Gates Of Hell
Uno de los discos nominados al Grammy este año es 
The Final Battle: Sly & Robbie vs Roots Radics
 de 
Sly & Robbie
 y
 Roots Radics
. En ese trabajo, podemos encontrar grandes joyas como este
 featuring
 entre 
Roots Radics
 y 
Max Romeo
, que lleva el nombre de 
«The Gates of Hell»
.
---
Hace unas semanas,
Gentleman
 lanzó un nuevo vídeo single llamado 
«Rise Up»
. Este tema, que ha sido producido por 
Don Corleone
, sirve para anunciar su próxima gira europea. Tristemente, de momento, no hay fecha para verle por este territorio..
---
3. Capleton x Little Lion Sound - In The Game
A través de los suizos de 
Evidence Music
, nos llega este 
«In The Game»
 de
 Capleton
 sobre un ritmo de 
Mista Savona
. En realidad, este vídeo sirve para recordarnos que hoy mismo se ha publicado un LP de 
Little Lion Sound
, llamado 
Kingston Journey
, donde aparece este tema.
---
4. Reggae Roast - Keep It Bouncing
En el pasado mes de octubre, a través de
Trojan Reloaded
, los británicos 
Reggae Roast
 publicaron un EP llamado 
The Music
, donde podías encontrar este 
«Keep It Bouncing»
 con artistas como 
Donovan Kingjay, Brother Culture, Natty Campbell, Clapper Priest
 y 
Shumba Youth
.
---
5. Addis Pablo - Forward a Yard
A finales de noviembre,
Addis Pablo
 lanzó su último EP titulado 
The Dub Program
. En este trabajo, que aglutina un total de 4 pistas, se puede encontrar la pista que protagoniza su último vídeo single: 
«Forward a yard»
. 
---