El próximo 25 de enero se reeditan dos de los mejores trabajos de Dub de la historia. Hablamos del Dubbing in the Front Yard y el Conflict Dub.

Ambos discos salieron a la luz con un número de copias muy limitado. Por esa razón, ambos desaparecieron casi tan rápido como aparecieron.
Material de coleccionistas
Los dos álbumes recopilados en esta reedición, Conflict Dub y Dubbing in the Front Yard, se lanzaron respectivamente en 1977 y 1982. Ambas referencias son colaboraciones entre dos productores legendarios, Bunny «Striker» Lee y Prince Jammy, quienes en esta ocasión contaron para sus sesiones de estudio con los renombrados The Aggrovators, una banda repleta de grandes músicos entre los que podíamos encontrar a Earl «Chinna» Smith, Sly Dunbar o Tommy McCook.
De hecho, estos dos registros nos redescubren un capítulo crucial en la historia del dub y en especial de este magnífico trío de ases al que hacíamos mención. No obstante, debido a la naturaleza de sus copias limitadas, estos dos LPs se convirtieron rápidamente en un material muy suculento para los coleccionistas de Reggae.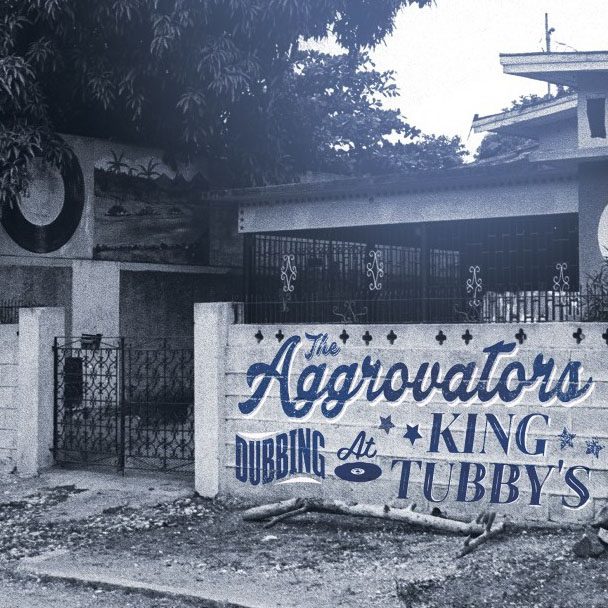 La pasión por la melodía
Probablemente, si hubiese que buscar un denominador común entre todas las canciones que reúnen estos dos discos sería su pasión por la melodía, ya que la mayoría del Dub clásico de esta época se movía claramente en otra dirección. En su lugar, Bunny Lee y Prince Jammy permitieron que la habilidad de The Aggrovators como banda se situase en primer plano. De esta forma, los productores pasaron a usar los delays y demás efectos como telón de fondo. Objetivamente, el Dub tiende a estar impregnado de oscuridad, pero las 20 canciones de estas dos obras maestras constituyen un caso convincente para poder saber que puede suceder en el Dub cuando se permite que la melodía ilumine las composiciones.
En verdad, Conflict Dub, también conocido como Rasta Dub 2000, marcó el inicio de la extraordinaria colaboración creativa entre Bunny Lee y Prince Jammy en King Tubby's Studio. Mientras que Dubbing In The Back Yard fue el último set de sus cinco años de prolífica colaboración.
¿Qué más podemos encontrar?
Recordad que estamos ante la primera reedición de estas grabaciones, donde podemos encontrar todas las canciones originales en formato de vinilo (doble LP con ambos álbumes en las etiquetas originales) y un lujoso paquete de doble cd con 3 pistas extra. Estos bonus track son las remezclas del "Enter into Dub" y "Come To Me In Dub" por Paolo 'Dubfiles' Baldini, pertenecientes al Dubbing In The Yard; y el "Be Still In Dub" por Diggory Kenrick del Conflict Dub.
Por último, queremos dejar bien claro que juntar estos dos trabajos en un solo lanzamiento es algo más que interesante por varias razones. Una de ellas es que el oyente puede experimentar realmente la evolución de la música Dub desde finales de los 70 a principios de los 80. Además, también da una buena impresión del desarrollo de Lloyd James como ingeniero, también conocido por King Jammy o Prince Jammy como decíamos anteriormente.