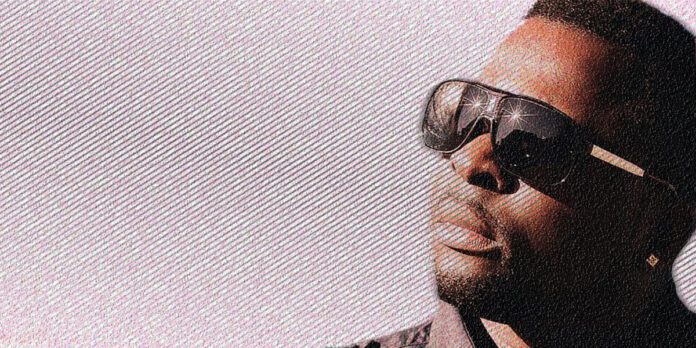 Aprovechamos este domingo para comenzar el repaso musical del pasado mes de Marzo.

Y bueno, arrancamos con el Top 5 de vídeos musicales… run it!
1. Chino McGregor – Raggamuffin
La verdad es que 
Chino McGregor
 está en plena racha creativa. Esta vez, nos presenta una revisión del 
«Raggamuffin»
 de 
Freddie McGregor
 (su padre) y 
Dennis Brown
; un hit que fue publicado en 1985. Chino ha extraído esta canción de su tercera entrega de
The Process
, un proyecto que contiene 7 grandes cortes y que ha sido subtitulado como
Riddim Ryda Style
.
---
2. Apple Gabriel – No Equality
Hace unos días se cumplió un año de la muerte de
Apple Gabriel
, uno de los fundadores de los grandísimos 
Israel Vibration
. Por ese motivo, el sello 
JahSolidRock 
lanzó una nueva versión de su
«No Equality»
. Esta revisión fue grabada en los prestigiosos
Tuff Gong Studios
, donde participaron grandes músicos como
Dean Fraser 
o 
Kirkledove
. Como curiosidad, en el vídeo podemos ver a 
Runkus, Leno Banton
 y 
Spade
 haciendo de Israel Vibration
… boom! 
---
3. Denham Smith – You Don´t Know Me
Sobre un ritmo de 
Ajvar Music Production
, el cantante jamaicano 
Denham Smith 
ha firmado este buenísimo 
«You Don't Know Me»
. Aprovechamos la ocasión para recomendarte una visita por su discografía, ya que desde su base en
Colonia
 (Alemania) lleva unos cuantos años lanzando verdaderos 
big tunes
.
---
4. Lutan Fyah - Stick to Your Culture
Hace un par de años, en 2018, un ritmo de
Ambassador Musik Production
llamado
Mighty Roots Riddim
nos presentó un tema de
Lutan Fyah
titulado 
«Stick to Your Culture»
. Ahora, este conocido
anthem
del jamaicano acaba de convertirse en su nuevo vídeo single
… check it!
---
5. Azizzi Romeo – Demeanor
Ha llegado el momento para que 
Azizzi Romeo
 ya no necesite más presentaciones, ¿verdad? Bien, pues aquí tenéis al joven cantante interpretando en directo su reciente tune 
«Demeanor»
, junto a su sobrina en el papel de selektah. La pista ha sido publicada por el sello holandés 
Calm Road Records
.
---